Ok, she is just a freshman, but she went with a group of friends. The tanning sessions, the picking of the dress, the hair and makeup, the nails were better to her than the prom itself. She was so nervous when she left, and was greatly disappointed when she got there. But she will do it again for the next 3 years. I just think she is gorgeous, but I am a little biased, because she is my one and only baby girl.
Here is one of her pretty face.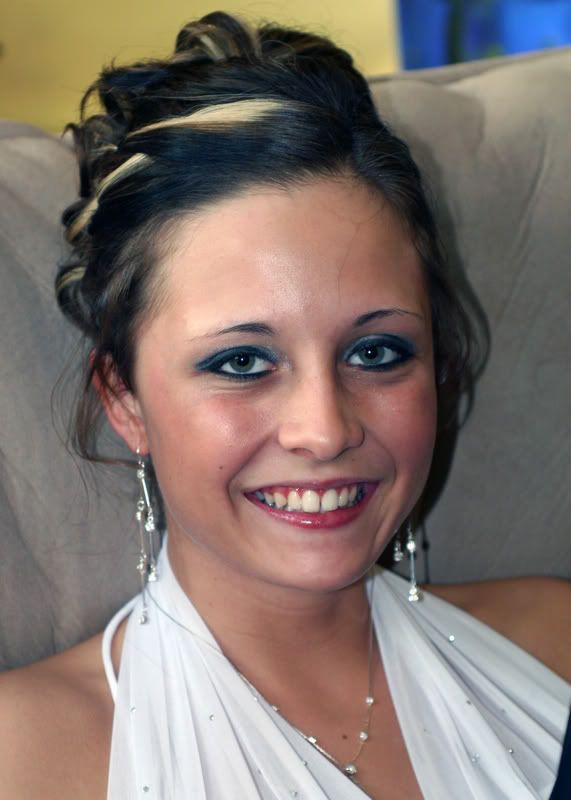 This one is while we were looking for a good spot to take pictures. Love that she has her phone with her. Can't do anything without that phone, you would think that it was an important organ that keeps her alive.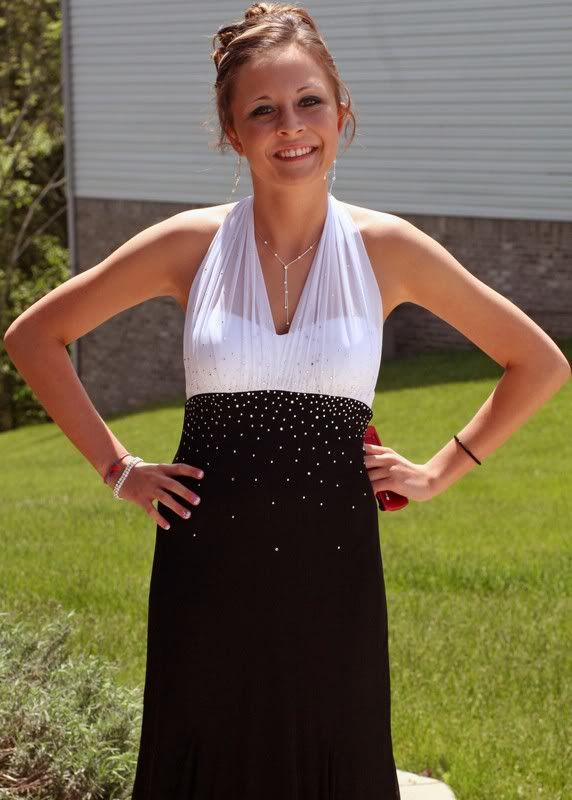 She has grown up too fast. My little lady is truly a little lady. Brandon didn't want to go to his senior prom but I got a picture of the 2 of the them (actually getting along).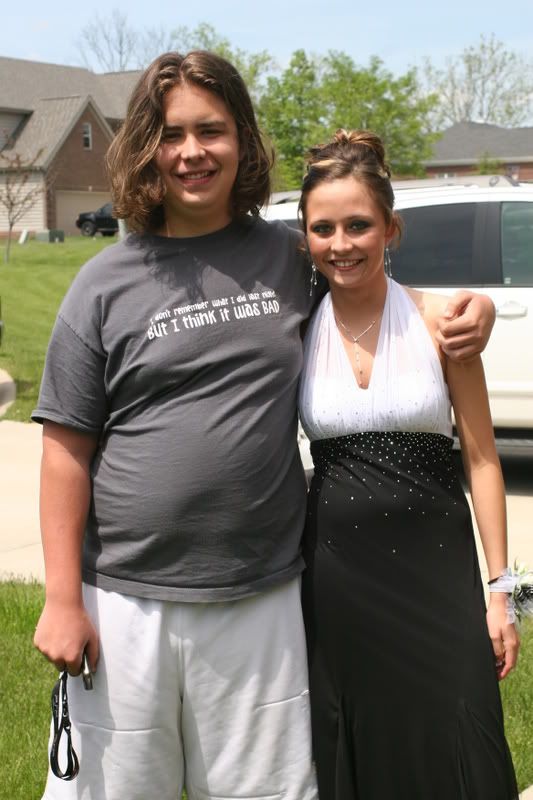 Life has just smacked me in the face with my kids being young adults. I am just not ready for them to grow up and leave. I will cry when Brandon graduates. Just another step before leaving the nest.